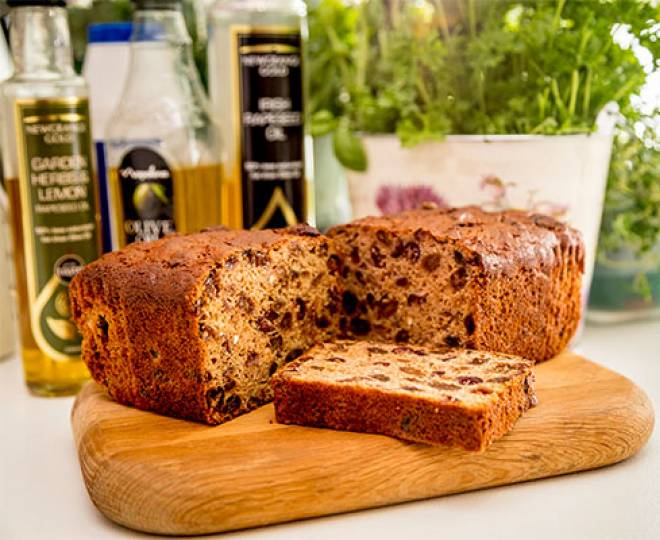 Method
Place sultanas, Cranberries, Mixed Peel and Tea in bowl and leave to soak overnight

Add Sugar, Egg, Flour, Zest, Vanilla and Mixed Spice to a bowl and mix well.

Transfer to a greased & lined t 900g/2lb loaf tin.

Bake in a pre-heated oven 170°C for, one 50/55mins or until risen and firm to the touch.
RECIPE INFORMATION
Cooking Time: 1 hour
Serves: 2
INGREDIENTS
Sultana x 225g

Dried Cranberry x 85g

Mixed Peel x 60g

Warm Earl Grey Tea x 300g

Caster Sugar x 125g

Free Range Egg x 1

Self Raising Flour x 225g

Orange Zest x ½ an Orange

Mixed Spice x 1tsp

Vanilla x 1tsp