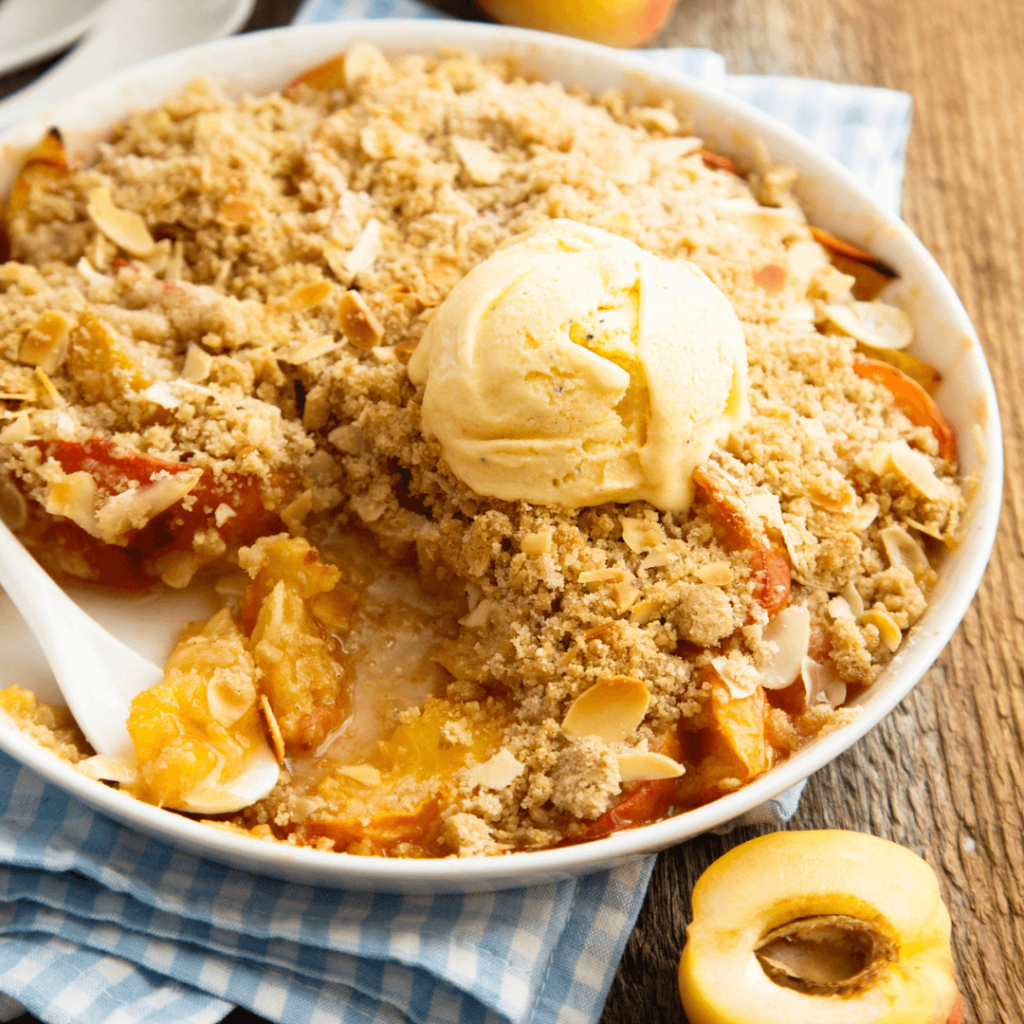 METHOD
Preheat a Miele Oven on the fan setting at 200°C. Place all the ingredients for the topping in a food processor and pulse to a crumble texture. If you don't have a food processor available, do it in a bowl by rubbing the butter with your fingers to achieve the same consistency.

Combine all the ingredients for the filling in another bowl and mix, making sure everything is evenly distributed.

Tip the fruit into a baking dish, add the crumble topping and bake in the oven for 35 – 40 minutes or until the fruit is soft.

Let the crumble cool for a few minutes and serve with a dollop of crème fraiche, yoghurt or ice cream.
RECIPE INFORMATION
Serves: 4
The sweet flavours of in-season peaches and aromatic cardamom combine in this delicious crumble recipe, perfect for serving up with ice cream, crème fraiche or yoghurt this summer. For an extra crunch, try adding some oats or toasted nuts like pecans, hazelnuts or almonds.
INGREDIENTS
For the filling
900g peaches, cut into wedges
125g caster sugar
1 lemon, zest and juice
1 tablespoon cornflour
½ teaspoon sea salt
¼ teaspoon ground cardamom

For the topping
100g plain flour
100g unsalted butter, cut into cubes
75g demerara sugar
50g rolled oats
50g toasted hazelnuts
¼ teaspoon salt
Allergens highlighted in bold.