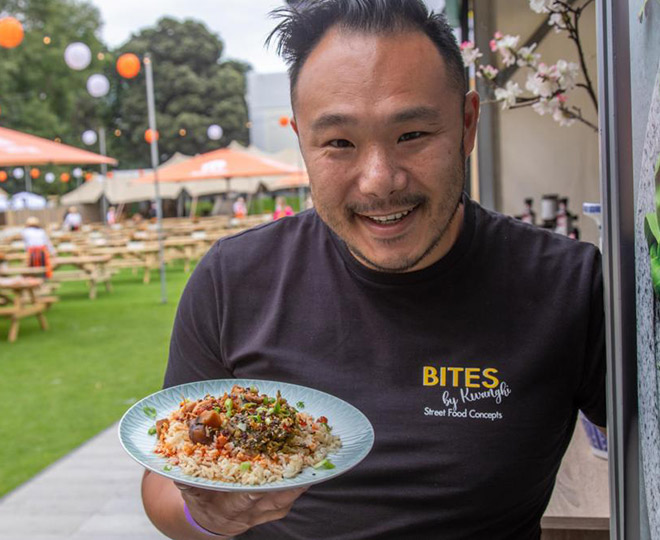 The latest concept from TV Chef Kwanghi Chan, providing the very best Asian street food. 
Kwanghi was born in Hong Kong and raised in Buncrana Co.Donegal and from the age of 8, he was helping out in the family restaurant kitchen. At the age of 13, he was cooking on a 3 wok stove in the restaurant and determined to learn more, he went on and trained at Killybegs Catering College, Co. Donegal and also gained a Bachelors Degree in International Culinary Arts from TVU London later on in his career.
Kwanghi has extensive experience in the hotel and restaurant industries working in some of the best restaurants In Ireland gaining experience with the best chefs in the country, Over the years he has also represented Ireland in International Culinary Competitions with the Irish Culinary Team from the age of 20 and during his quest, after numerous Awards including the World Championships in Holland and the World Cup in Luxembourg organised by WACS (World Association of Chefs Society) he was awarded a Silver Medal in the Culinary Olympics in Germany 2008. He has also Captained the Irish Culinary Team in doing so.
Kwanghi was Head Chef at the 5* Cliff House Hotel in Ardmore Co.Waterford since late 2011- working at the 1* Michelin "House Restaurant" gaining 4 AA Rosettes in 2014. In 2014 he was awarded Winner of Le Grand Prix de Cuisine de L'Academie Paris by 25 MOF Chefs representing Ireland in Paris at this international competition. After spending over 3 ½ years as Head Chef at the Michelin starred Cliff House Hotel in Ardmore under Dutch star chef Martjin Kajutier, in 2015 he stormed onto the scene in Dublin with Soder+Ko, a hip collaboration between a Scandi bar and Kwanghi's fine fusion cooking.
In 2016 he moved on to his latest venture, starting ChanChan, making products (including a particularly fine miso based hot sauce, fine Spice mixes, black garlic products & other fine food products) that supply into food services & selling in supermarkets and selected award-winning artisan food stores across Ireland. This year in Hong Kong, working as an ambassador with Bord Bia Shanghai he began promoting Irish Grass Fed Beef & Lamb Initiative & working closely with the Irish Consulate in Hong Kong & Macau to promote Irish Produce in Southeast Asia.
And also a regular on TV cooking on the Six O Clock Show on Virgin Media One and popping up in food festivals across the country.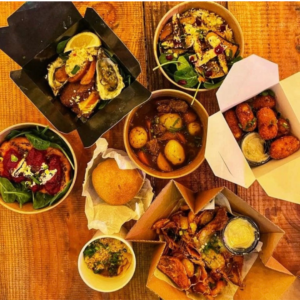 The Salt Project Food Trailer. An informal and relaxed dining experience offering a Hyper Local Irish street food menu. At The Salt Project Trailer, we
Read More »