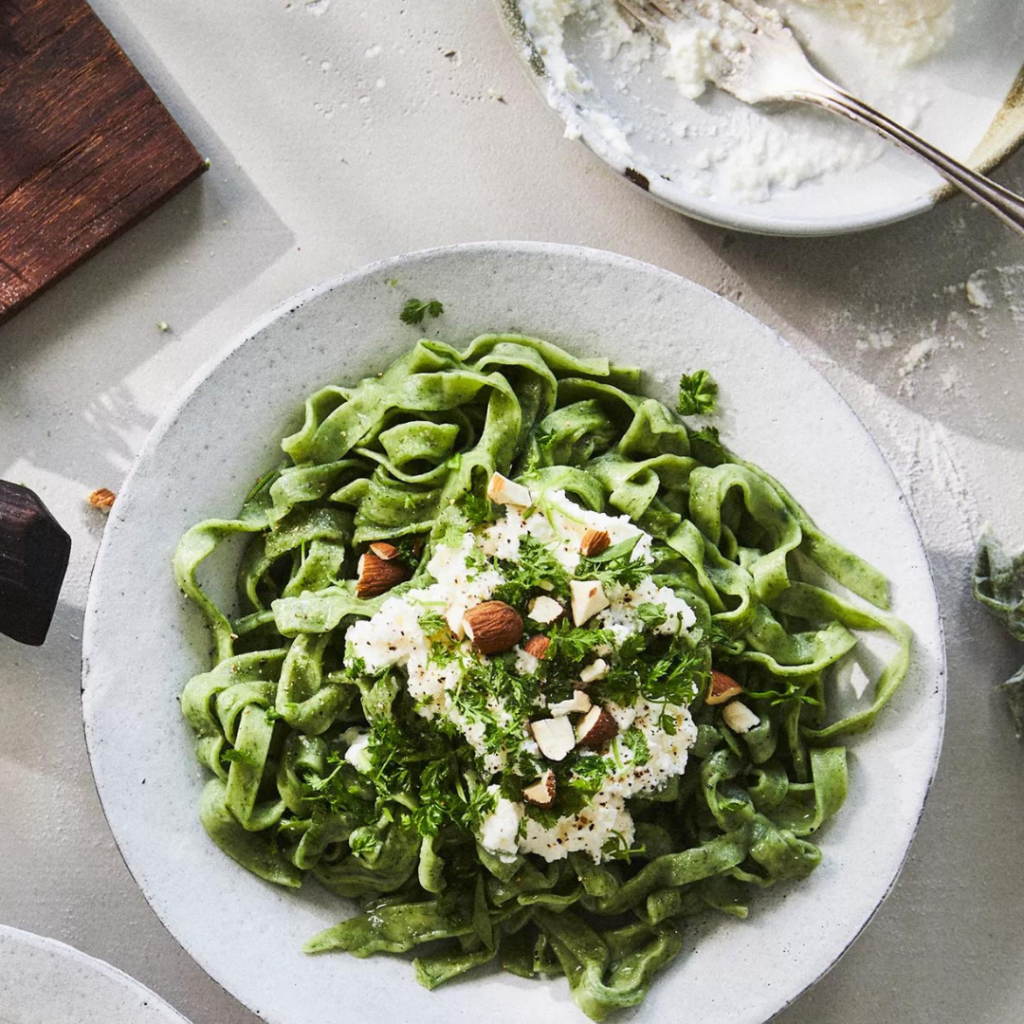 METHOD
Cook the baby spinach and tarragon in a pan over medium heat (6) for about 5 minutes. Finely puree the spinach and herb mixture in a blender and leave to cool.
For the pasta, put the flour on the work surface and make a well. Separate the egg yolk from the egg white and place in the center of the well. Add the spinach and herb mixture and season with salt.
Knead everything into a firm dough. If the dough still sticks, add a little flour. Wrap in cling film and place in the fridge for at least 30 minutes.
Divide the dough into 2-3 portions, flour well and roll into 3 mm thick sheets with a pasta machine. Dust the sheets with flour in between and cut into ribbon noodles.
For storage, form small nests and dust with flour again. Just before eating, place in boiling water for 3 minutes. Finish with ricotta, olive oil and chopped almonds and enjoy!
For more NEFF Recipes visit https://www.neff-home.com/ie/discover/the-ingredient/recipes
NEFF Ireland are the Headline Sponsor of Taste of Dublin 2022. 
RECIPE INFORMATION
Serves: 4
INGREDIENTS
For pasta:
400g pasta flour
3 eggs
200g baby spinach
100g tarragon
2 tbsp water
Salt
For sauce:
250g ricotta
50ml olive oil
50g almonds
Allergens highlighted in bold.