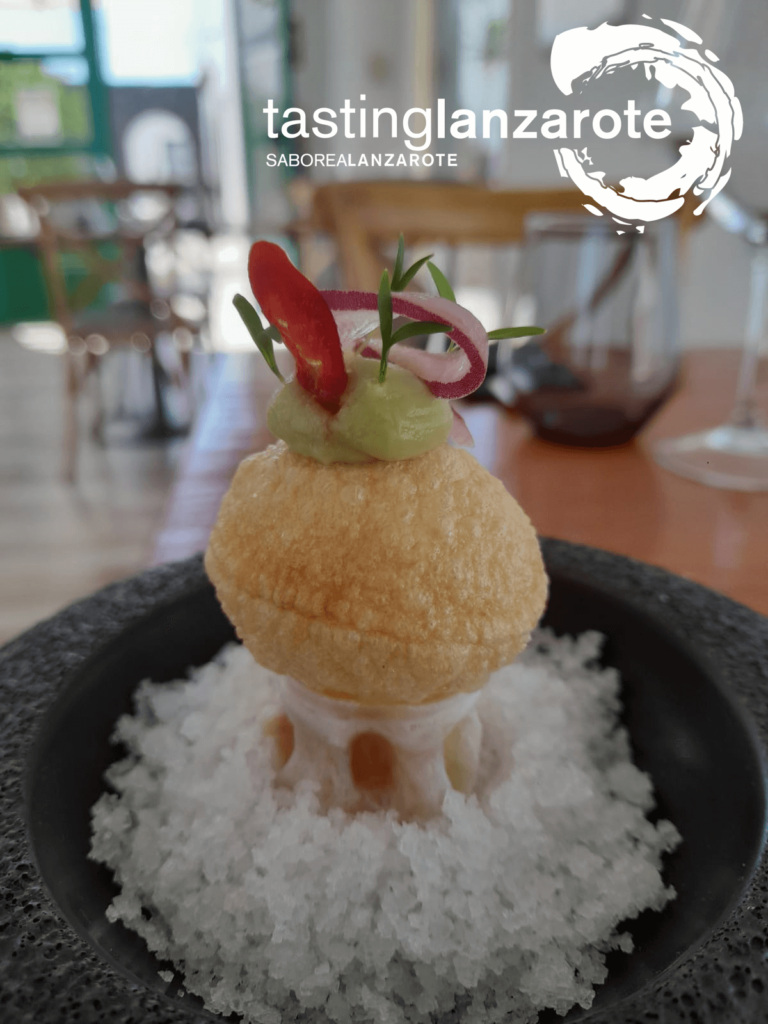 METHOD
Put the potatoes, sweet potatoes and the desalted grouper in a pot.
Put water without covering.
Cook over medium heat until the potatoes are tender.
Drain the broth and serve with the green mojo dressing and the kneaded gofio.
leaves until it is crunchy.
RECIPE INFORMATION
Serves: 4
INGREDIENTS
1k desalted grouper
400g rainfed sweet potatoes
800g potatoes of Los Valles
400g kneaded corn gofio
10 ml green mojo sauce
Allergens highlighted in bold.