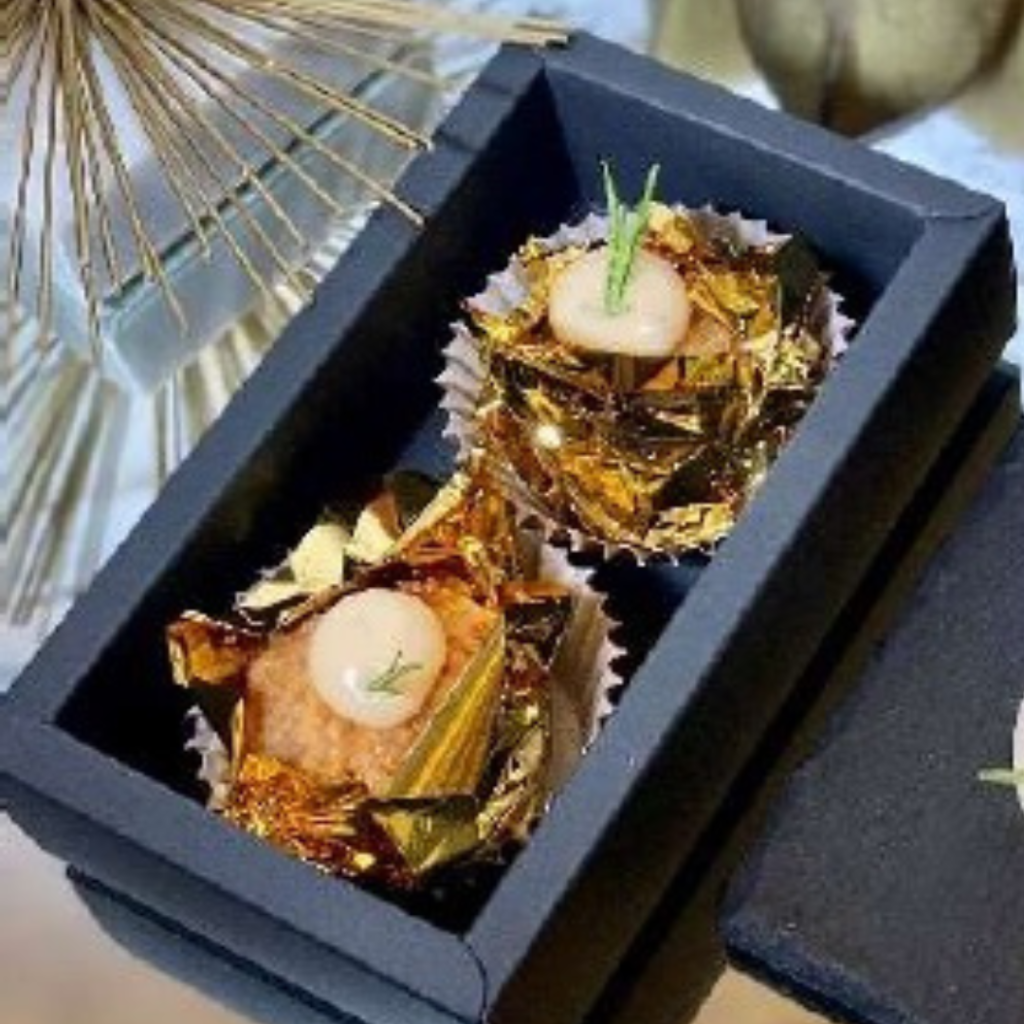 METHOD
Roast the D.O Aragón suckling lamb at 170º for 1 hour. Rest until it can be pulled apart easily. Set aside.
Over heat, melt the goat cheese in the cream until it has a uniform creamy texture withno lumps.
Mix in the shredded lamb.
Mould the mixture into balls weighing approximately 50 g. Coat in flour and egg, then roll in the breadcrumbs.
Fry the balls in a generous amount of oil and set aside
Rosemary Aioli
Emulsify the rosemary oil with oil until an aioli forms.
PLATING
Wrap the balls in gold leaf and place them in a cupcake wrapper
so that they don't fall. Top the balls with a little rosemary aioli and
decorate with rosemary leaves and flowers.
RECIPE INFORMATION
Serves: 4
INGREDIENTS
D.O. Aragón suckling lamb
Goat cheese
Single cream
Wheat flour
Pasteurised liquid egg white
Pasteurised liquid egg yolk
Rosemary oil
Breadcrumbs
Salt and pepper
Garlic
Extra Virgin Olive Oil (EVOO)
Allergens highlighted in bold.