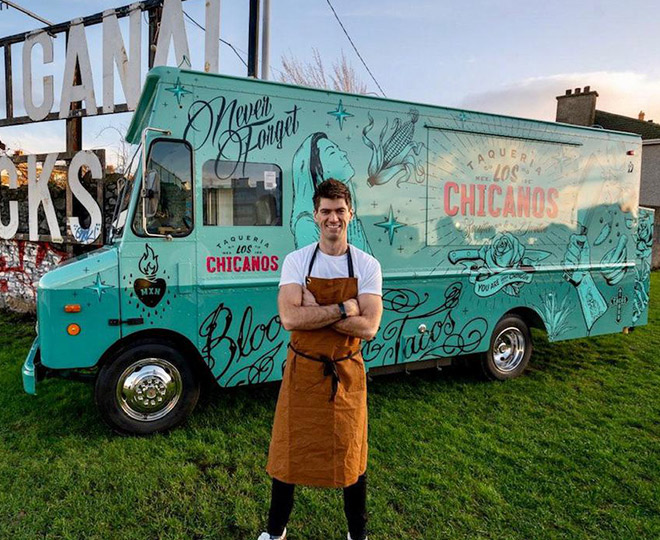 Last Year's Best Dish Award Winners Los Chicanos are back to join us again this year.
Los Chicanos Taqueria began its journey during Scott Holder's time spent alongside Mexican chefs across the United States from New York to San Diego and Atlanta to San Francisco. Scott loved seeing these chefs marry bold Mexican flavours and techniques with local American produce & ingredients. And with that, a passion for Mexican food and Chicano culture was born.
Having cut his teeth with renowned chefs in some of the world's best restaurants, including London's Michelin-starred Arbutus with Anthony Demetre, San Francisco's Michelin-starred & James Beard Best New Restaurant State Bird Provisions with Stuart Brioza & Nicole Krasinski and David Chang's Sydney restaurant three-hatted & Number 1 Best New Restaurant Australia Momofuku Seiobo with Ben Greeno, Scott returned to his native Dublin with a desire to bring Mexico's vibrant flavours and edgy feel of the streets of Los Angeles and its thriving food culture back to Dublin.
A four year labour of love ensued.
Scott flew to LA to find his food truck. After searching high and low through every neighborhood & every parking lot from downtown LA to Echo Park it eventually appeared. He signed the papers and drove the truck to the port in Compton, Los Angeles before flying back to Dublin to await it's arrival.
After an accident with the truck, it was lost in the US for 1.5 years……to be continued!
Scott finally got his truck to Dublin and began his 2 year conversion from Stateside tool truck to state of the art kitchen.
Along the way Scott has travelled extensively through Mexico, taking him across Mexico City, Oaxaca, Veracruz, Guadalajara & Tepic visiting local coffee plantations, chocolate factories, cheese makers & chilly farms while visiting some of Mexico's most renowned chefs. Scott met the most amazing people across his journey, spending his time with the local, artisan producers of Mexico and their families, immersing himself in their techniques handed down through generations and their culture.
With a passion and an energy for food, community and bringing people together, Los Chicanos Taqueria pays homage to the amazing flavours and ingredients of Mexican culture and the energetic street food scene of Los Angeles and brings them to the streets of Dublin.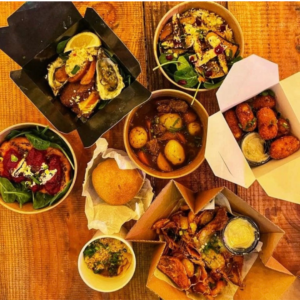 The Salt Project Food Trailer. An informal and relaxed dining experience offering a Hyper Local Irish street food menu. At The Salt Project Trailer, we
Read More »