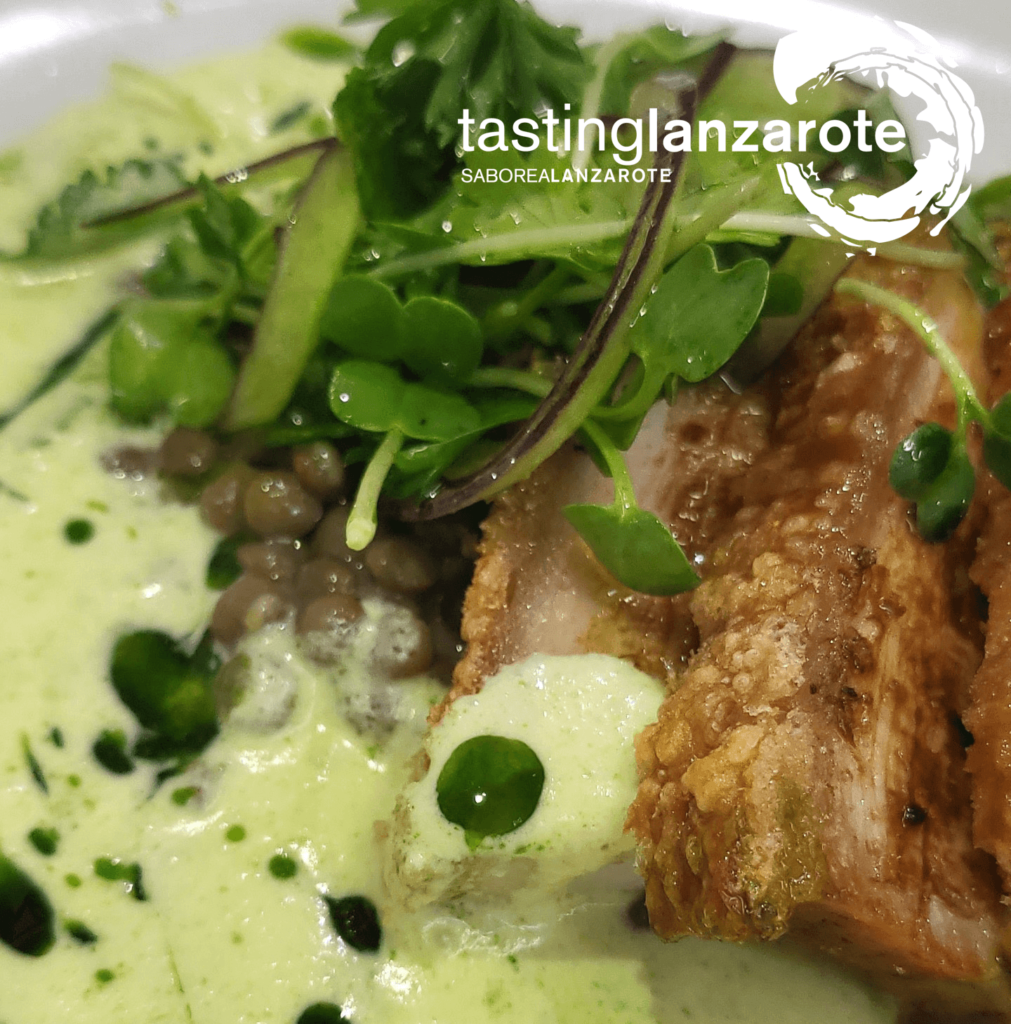 METHOD
Pork Belly
Curing the pig with anise, garlic, salt, honey and water for 6 hours. Once the 6 hours have
passed, place the pig in a vacuum sealed cooking bag or use vacuum oven, and cook it for 18 hours at 70 degrees. Once is finished, let it cool in the fridge.
Carabinero Prawn Broth
Prepare a stock with the heads of the prawns and vegetables. Reserve the body for another elaboration.
Pigs Troops Broth
Make a stock with pig's hands, ears and vegetables.
Citrus Broth
Mix the pork broth with the prawn broth and some coconut milk, butter, fresh herbs and citrus skins.
Corn Crumble
Make a dry bread with a corn flavour. Once it's finished leave it for 3 days at room
temperature. Crumb the bread and cook it with garlic and oil in a pan together with spinach leaves until it is crunchy.
Rosemary Aioli
         Emulsify the rosemary oil with oil until an aioli forms.
PLATING
Place the Carbonara sauce at the bottom of the plate, add the crumble and cut the previously
fried pork into slices. Add fresh herbs cut at the moment and finish with the citrus broth.
RECIPE INFORMATION
Serves: 4
INGREDIENTS
1.5 Kg of pork belly
1 litre of Carabinero prawn broth
1 litre of Pigs Troops broth
0.5 litre of citrus broth
0.5 Kg of corn crumble
Fresh herbs
Allergens highlighted in bold.