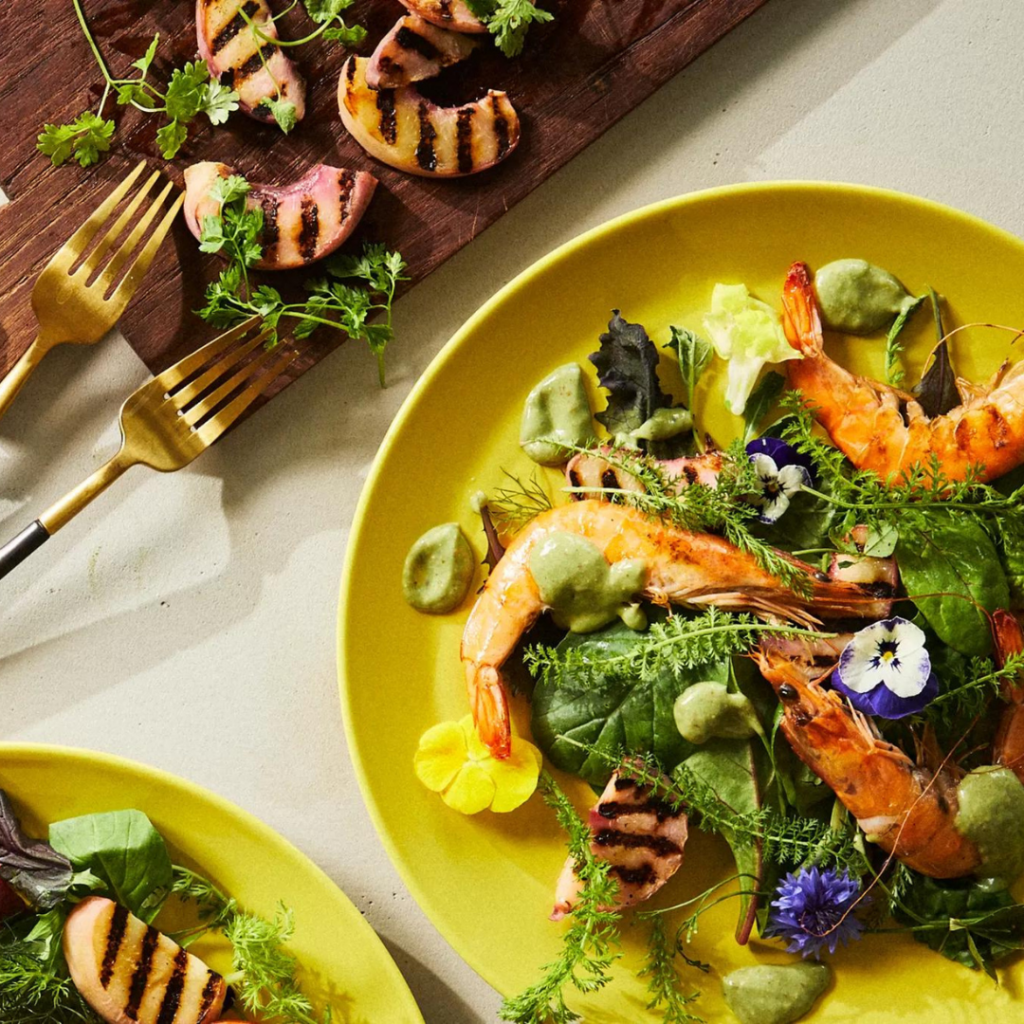 METHOD
Wash and drain the lettuce. Pit the peaches and cut them into slices.
Meanwhile, heat up the griddle and brush with a little oil. Grill the peaches on both sides for about one minute per side. Put the peaches aside and then grill the prawns on the griddle.
For the dressing, mix all the ingredients well and season with salt and pepper. We prefer to use yarrow within the salad but this is optional. Arrange the salad mix on a large platter, top with the peaches and prawns and dress with the dressing.
For more NEFF Recipes visit https://www.neff-home.com/ie/discover/the-ingredient/recipes
NEFF Ireland are the Headline Sponsor of Taste of Dublin 2022. 
RECIPE INFORMATION
Serves: 2-3
INGREDIENTS
For the salad:
500g mixed salad
100g yarrow (optional)
4 peaches
350g shrimps
For the dressing:
50g wheatgrass
150g yoghurt
50g sweet mustard
Agave syrup
Sunflower oil
Salt
Pepper
Allergens highlighted in bold.