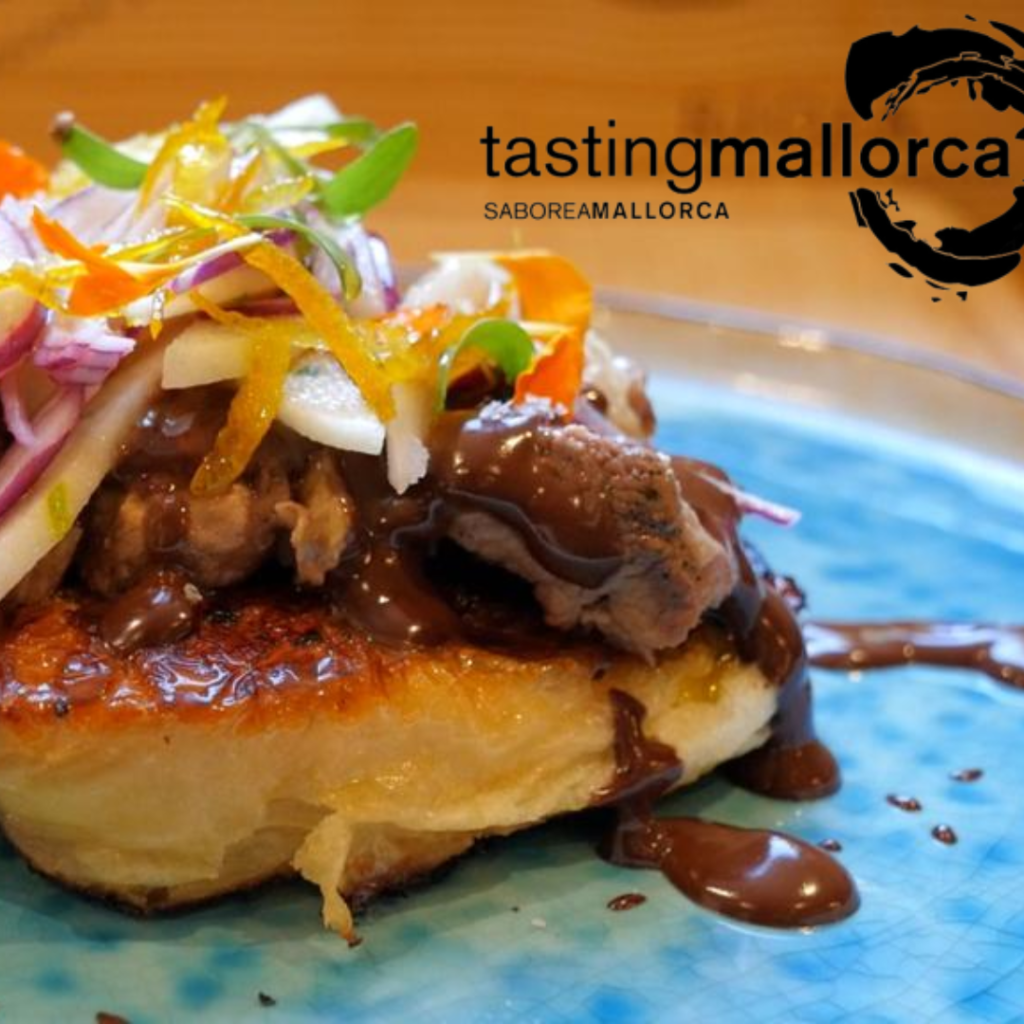 METHOD
Peel the potatoes and cut them into small pieces of 1cm x 1cm and fry them, set aside.
Cut the rest of the vegetables to the same size as the potatoes.
Fry the onion, peppers, zucchini and aubergine in this order, add the potatoes and finish with the fennel chopped, paprika and rectify salt
Portion the cod into individual pieces, mark on the griddle and finish in the oven at 180º for 5 minutes
In a frying pan, heat the sobrassada until it slightly releases the fat, add the honey and mix well.
At the bottom of the plate, we place the fried vegetables, on top the cod with the sobrassada and honey and grate on top of the whole the almonds with a grater.
RECIPE INFORMATION
Serves: 4
INGREDIENTS
1 leg of lamb
Rosemary
Thyme
Laurel
2 carrots
1 head of garlic
Oil
Maldon Salt & Pepper
100g dark chocolate 52%
300ml cream
3 gr five species
1 cayenne
1 orange (zest and candied)
100ge sugar
2 pears
Cilantro
Lime
Good grass
Red onion
1 ensaimada
Allergens highlighted in bold.