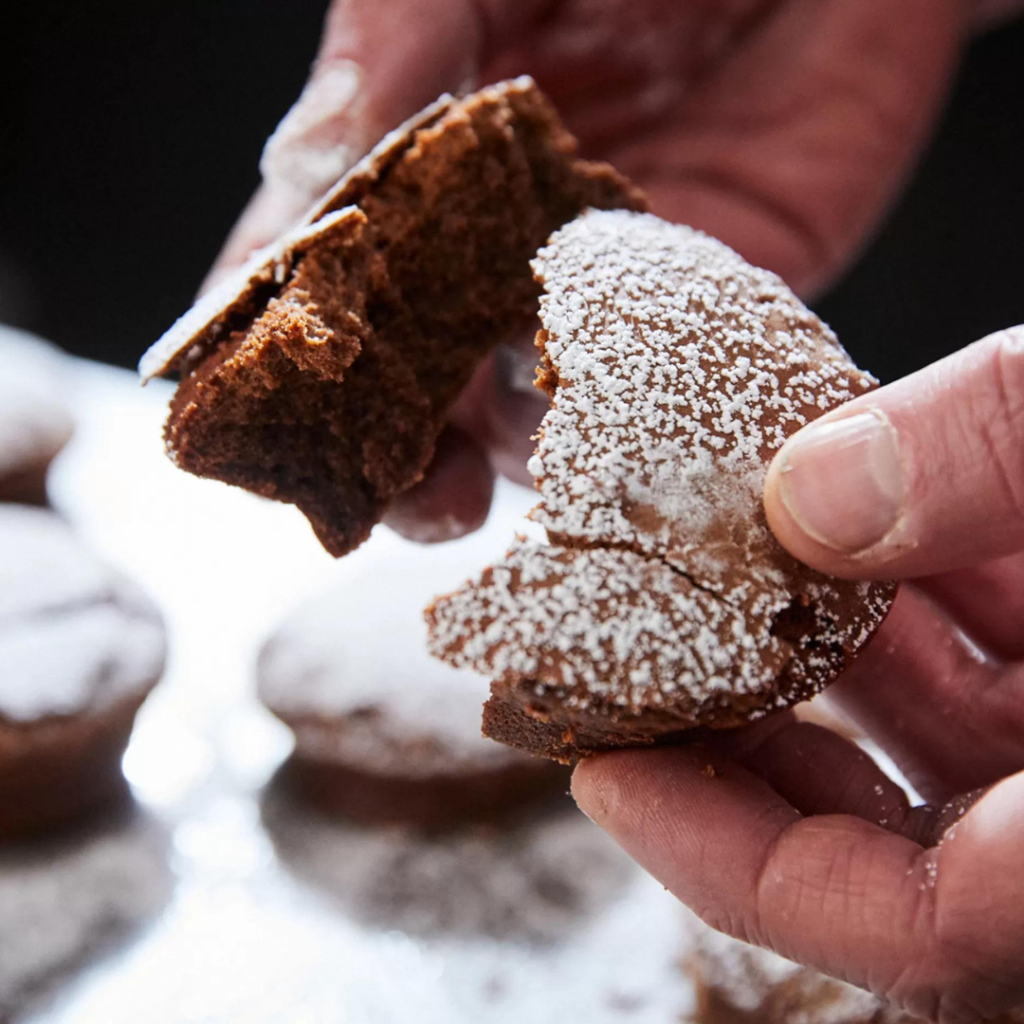 METHOD
Finely chop the chocolate and melt it along with the butter in a bain-marie over low heat, stirring occasionally. Beat the eggs and sugar until foamy, stir them into the chocolate – butter mixture and fold in the flour.

Distribute the mixture into the buttered moulds. Preheat the oven to 180°C. Pour one litre boiling water onto a baking tray.

Place the moulds on the baking tray and bake for 12 to 14 minutes. Let the moulds stand for 1-2 minutes before turning them out.

Serve the soufflés with a scoop of vanilla ice cream or vanilla sauce.
For more NEFF Recipes visit https://www.neff-home.com/ie/discover/the-ingredient/recipes
NEFF Ireland are the Headline Sponsor of Taste of Dublin 2022. 
RECIPE INFORMATION
Serves: 6
INGREDIENTS
70 g dark chocolate, 50% cacao or higher
60 g butter
70 g icing sugar
2 organic eggs
30 g flour
6 individual moulds, approx. 5 cm x 7 cm
Softened butter for greasing the moulds
Vanilla ice cream or vanilla custard to serve
Allergens highlighted in bold.